ABOUT THE AUTHOR
Simon Beck was born in Invercargill, New Zealand and has
had a life-long interest in aviation both military and civil.
His first aircraft flight was in 1983 when he flew out of Christchurch, New Zealand
in an Air New Zealand Boeing 737-200, later flights included the Fokker F.27
Friendship, Hawker Siddeley HS.748 and a trip to the USA in 1990 flying on
Continental Airlines DC-10 Series 30 and Boeing 747-200 aircraft.

His first interest in military aviation came early on when he saw the 1942
film Flying Tigers featuring the P-40 fighter which has since come to be
a favourite World War II type of the author.

Simon has a passion for all aspects of flight but his three
main areas of interest are:
(1) USAF / US Navy military aircraft from World War II to the present day.
(2) Civil airliners from the post World War II era to the present day.
(3) Hollywood Aviation.

In 1999 he had the chance to travel in the cockpit jumpseat of two commercial
airliners, the Boeing 737-200 and BAe-146 Whisperliner, both of which have
now been retired from New Zealand skies.

The year 2000 was a landmark year for the author as he had the privilege to fly
in such historic aircraft as the C-47 Dakota, PBY-5A Catalina and AT-6 Texan.
He also travelled to Malaysia and Australia to see such aircraft as the A-4 Skyhawk,
DHC-4A Caribou, HU-16 Albatross, F-86 Sabre and the Cadillac of the skies - the
Boeing B-52 Stratofortress.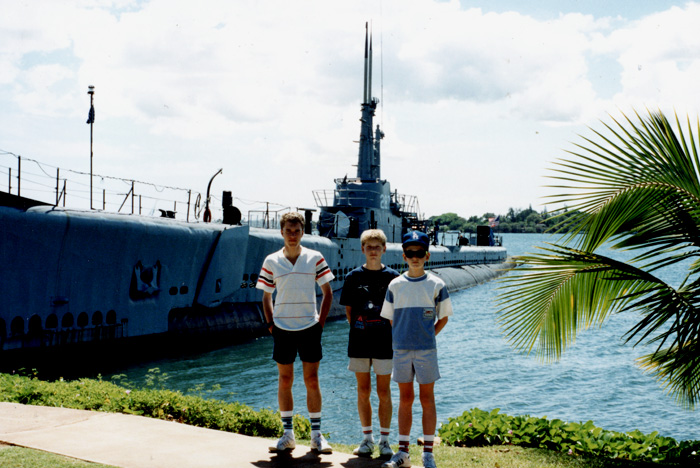 Author Simon Beck seated in an ex-RNZAF Bristol Freighter Mk. 31M.
Christchurch, New Zealand, 2009.

In February 2005, Simon was airside at Christchurch Intl. Airport where he
witnessed the final ever departure of a C-141C Starlifter from New Zealand skies.
It was an Operation Deep Freeze aircraft flying the Summer Antarctic missions,
a year later the Starlifter was retired from the USAF inventory.

In April 2005, Simon had opportunity to travel to Turkey to take part
in the 90th Anniversary of the ANZAC forces landing at Gallipoli.
He travelled there in an RNZAF Boeing 757-200 (s/n: NZ7572), touring four
countries along the way - Australia, Malaysia, Dubai and Turkey - and covering
a round trip distance of over 36,000km with RNZAF No. 40 Squadron.
While staying in Istanbul he visited the Turkish Air Force Museum at Yesilkoy
where he was granted photographic access to a Turkish Stars aerobatic team
Northrop NF-5A Freedom Fighter.

One of Simon's greatest accomplishments has been the identification
of the aircraft used in the 1965 film version of Elleston Trevor's
critically acclaimed novel The Flight of the Phoenix.
Gathering 40 year old material, rare photos and documents Simon has pieced
together the histories of the six aircraft used in this aviation classic whose
identities have, up to now, remained a complete mystery to movie fans.
Simon's findings were later published in the January 2006 issue of the
renown British aviation magazine Aeroplane Monthly, as a five-page
feature article entitled "Rising from the Ashes."

He has also boarded and viewed other classic military aircraft including the
C-130H Hercules, P-3K Orion, C-141B Starlifter, UH-1H Iroquois and Lancaster Mk.VII.
Simon has had basic flying lessons in the Cessna 172 Skyhawk, Piper Tomahawk
and most recently a helicopter introductory flight in a Robinson R-22.
Historic military sites Simon has visited are Pearl Harbor - Hawaii, Hiroshima - Japan,
Changi Prison - Singapore and Gallipoli - Turkey.
Other interests of the author include Filmmaking / Cinema History and Astronomy.
Visit Simon's other website at: www.c82packet.com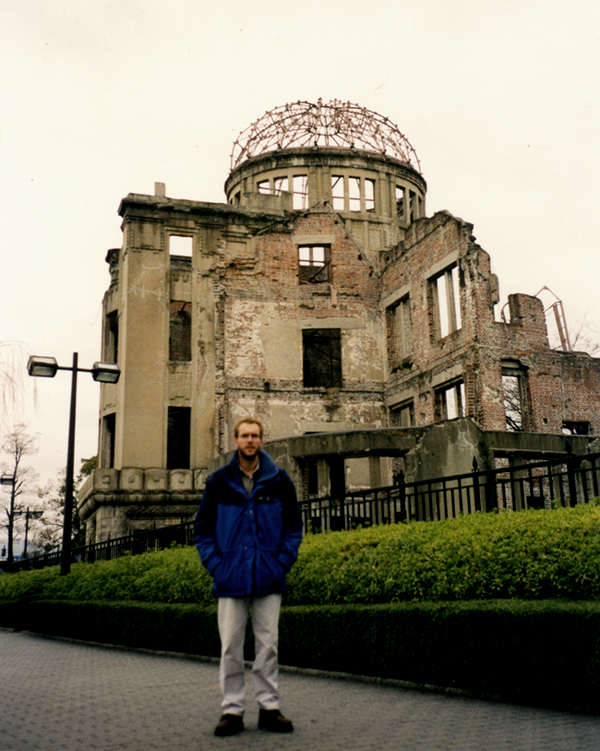 Simon on a television filming job at Wigram Aerodrome in
Christchurch, New Zealand in February, 2009. The helicopter
is an RNZAF Bell Model 47G, s/n: NZ3706.