US WARPLANES.NET
Welcome to US Warplanes!, a reference guide to the designations and serial numbers
of the definitive World War II, Post World War II & The Modern Era and Present Day
aircraft serving the US Armed Forces by Simon Beck.
Email: sdbeck AT caverock.net.nz
Website Redesign currently underway using pdf files instead of html pages.
Help Wanted

- I'm collecting any information, flight manuals, photos and unit histories for the Fairchild C-119 and C-123 aircraft.
In particular, I'd like to hear from anyone with an in-depth knowledge of production histories at Hagerstown and I am
also looking for a C-119F flight manual or general maintenance manuals for the C-82, C-119 and C-123.
Please email via the address below if you would like to offer assistance. Thank you.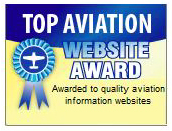 Contact: sdbeck AT caverock DOT net DOT nz
All photographs are copyright of the author. Please seek permission before using any from this website.
The style and presentation of these databases are copyrighted by the author.
DO NOT copy and paste these databases directly into
your own websites without prior permission.
Visitors since November 2002: