Simon D. Beck was born and raised in Invercargill, New Zealand and has had a life-long
interest in aviation both military and civil based. After high school Simon entered into the
New Zealand TV Broadcasting industry becoming a senior Editor in News Operations.
He remained full time in this career for over 25 years but now continues on a casual
basis which allows him more time to focus on his interests in aviation history.
Simon has a passion for all aspects of aviation but his three main areas of interest are:
(1) USAF / US Navy Military Aviation from World War II to the present day.
(2) Civil Airliners from post-World War II to the present day.
(3) Hollywood film aviation history.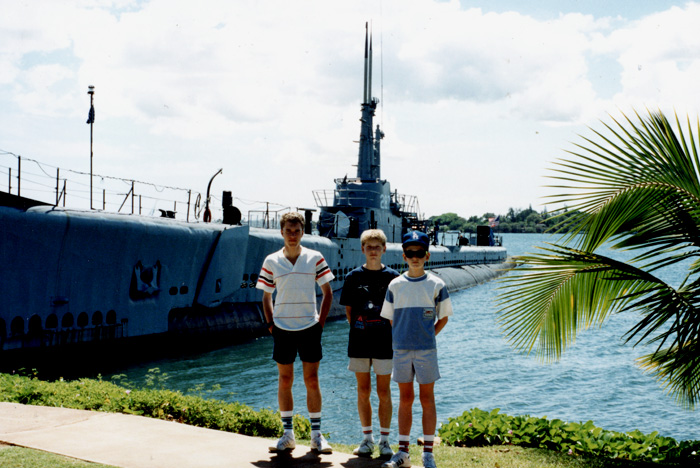 Simon Beck in an RNZAF Bristol Freighter Mk. 31M.
Simon's first aviation venture was this website going online in November, 2002.
He designed and authored another website on the Fairchild C-82 Packet which
was online from 2009 to 2019 but has now been integrated into this one.
One of Simon's greatest accomplishments was his 2005 identification of the
aircraft from the 1965 motion picture The Flight of the Phoenix. Piecing together
40 year old rare photos, documents and interviews with surviving crew members,
Simon was able to chart the full histories of the six aircraft acquired for this
aviation film classic. He also identified the four aircraft used in the 2004
ambitious remake, Flight of the Phoenix.
These findings began Simon's aviation research and writing pastime which has
included articles for newletters, newspapers and a major 50th Anniversary Feature
for UK aviation magazine Aeroplane Monthly, published in May 2016.
Simon's first aircraft flight was in 1983 in an Air New Zealand Boeing 737-200. He has
since flown in many aircraft types - some of the more rare and interesting being the
Douglas DC-3/C-47, T-6 Harvard, PBY-5A Catalina, Fokker F.27 Friendship,
Hawker-Siddeley 748, DC-10, 747-200/-400, Cessna Citation VIP jet, an RNZAF
Bell 47G and a Hughes 500D helicopter.
He has also been allowed to board and view such aircraft as a Boeing B-52G
Stratofortress, RMAF DHC-4 Caribou, Bristol Freighter, NASA's 747 SOFIA,
Avro Lancaster Mk. VII, an original Mosquito (s/n NZ2336) and a Turkish Stars
aerobatic Northrop F-5A (s/n 3022) while on a working trip to Turkey.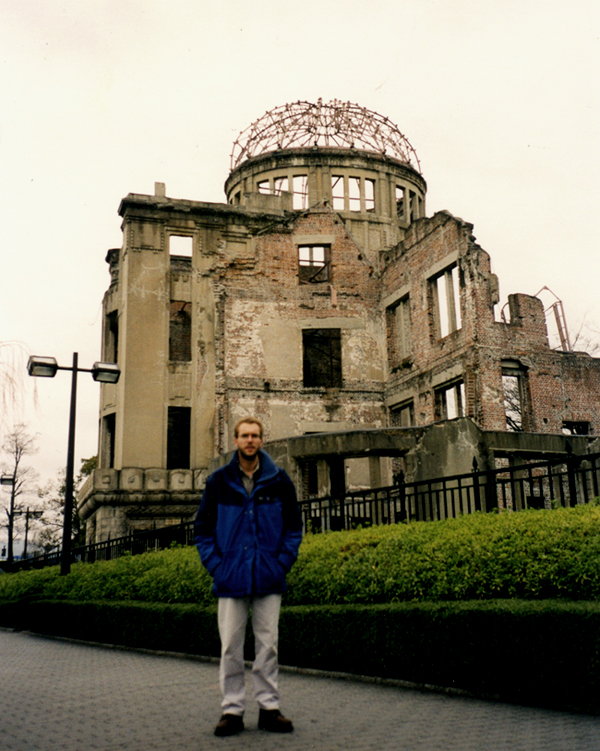 A TV filming assignment in an RNZAF Bell 47G during 2009.
Simon currently lives in New Zealand where he divides his time between his family,
a wife and two teenage daughters, and future aviation research and writing ventures.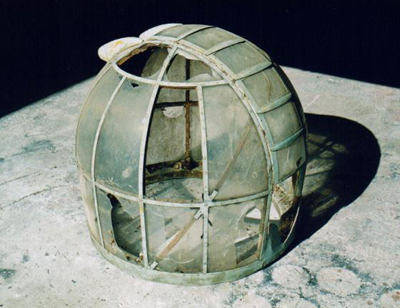 British WW2-era 1935 Armstrong-Whitworth gun turret from an
RNZAF Airspeed Oxford or Anson. FOR SALE - please contact
Simon Beck at the email address below for details.
Email Contact: sdbeck AT caverock DOT net DOT nz